There are many reasons why a video call is more convenient than arranging an on-site assessment for home improvements. Maybe you're currently not in the country and overseas for work, perhaps you're really organised and you are planning a home extension or a new build conservatory and wish to ask a shopping list of questions?
During the remote quote session our team will share with you some of our options for funding which may wish to discuss in more detail, and frame options for double glazing, uPVC, Aluminium or Timber. Home improvement chats are easy when looking for a cost of a new conservatory, solid roof or property replacement roofing.
To book your remote quote click here to schedule the best date and time for your convenience: Video Calls and Remote Advice at no charge.
Video Consultation Remote Calls - Book Online
Providing quotations to potential customers for windows, doors, composite doors, conservatories and single storey extensions is the life blood of our business. Our tech team have been working hard in the background to create several options to enable our potential customers to benefit from a remote cost quotation. Whatever your reason, time management and schedule conflicts between decision makers, group video calls can connect several different people anywhere in the world in one group call.
In many ways the fenestration industry usually lags behind as policy, process and regulation changed the landscape on which a typical business might operate during lockdowns. Businesses like Brackenwood who have from the outset adopted a consultative approach to double glazing and conservatories, always strive to be at the forefront of technology and communications.
Many people have commented on how they never thought they would see the day when they would be comfortable with video conferencing but being forced to WFH has made then adapt, change, and grow confident.
You don't even need a webcam as most smartphones will have apps that can easily be installed in seconds, sometimes as easy as your own a fingerprint.
What Do We Need? Questions In Advance? Any Measurements? Product Recommendations?
With a video remote quote you will need to have an internet connection and either a webcam or a mobile phone or tablet with a camera. Additionally, you will need a tape measure, usually somewhere around 3 or 5 metres will be enough. The design specialist will walk you through taking the measurements and you will be able to provide real time video of the works which you require. Once the remote quote session has ended the design specialist will arrange for your fully detailed quotation to be sent to you electronically.
With a telephone remote quote the process is exactly the same process as detailed for a video remote quote without the video aspect. If you have a mobile phone you may be able to supply images from its camera either after or before the call, if not, don't worry, our design specialist should be able to get enough information from you in the call.
If there is anything you think we should be doing differently please do not hesitate to drop us a line and let us know - Contact Us today.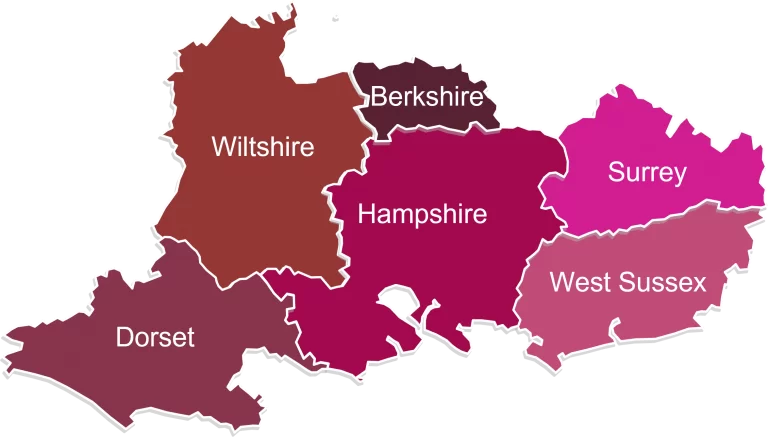 Why Customers Increasingly Prefer Video Calls Over On-Site Visits
In the modern digital era, video calls and online meetings have become a convenient alternative to in-person on-site appointments for many customers. There are several key reasons remote video consultations may be preferred:
For New Build Home Projects If you're in the planning stages of a new build home, video calls allow you to connect with window and door experts remotely to start the design process. Online meetings mean you don't have to take time off work or make a long drive to the showroom for initial consultations. Everything from measuring, material selection, color choices and pricing can be discussed virtually at flexible times.
For Busy Working Professionals
Replacing windows or doors is a big project, especially if your home is older. But taking multiple days off work for an on-site survey, installation, etc. may not be feasible. Video appointments with a measuring technician, installer, or designer allow working professionals to schedule consultations outside of regular business hours. Meetings can take place early morning, evenings or weekends to accommodate your schedule.
For Parents and Families For parents juggling both work and childcare responsibilities, video calls provide flexibility around their family's routines. Rather than coordinating an on-site visit between naptimes, feedings, school drop-offs and more, a video call can be booked during pockets of free time. Shorter remote meetings may also be easier for parents to step away for compared to hour-long in-home surveys or installations.
Post-Pandemic Preference After nearly two years of lockdowns and restrictions due to COVID-19, many customers have grown accustomed to remote meetings via video calls. What may have seemed impersonal before 2020 is now a convenient way of life. Customers recognize the time and hassle saved by handling consultations online. wait for home visits only when absolutely essential.
The Brackenwood Remote Quote tool means that you can get a fully detailed digital quotation for any of our products by telephone or by video.
Video Call Platform Options From one-on-one video chats to meetings with multiple attendees, there are various platforms to facilitate remote consultations:

 

WhatsApp - A popular messaging app many use daily that offers secure video calling for small groups. Easy to use on smartphones.

Microsoft Teams - A full-featured platform for video meetings, content collaboration and communication. Integrates with other Microsoft tools.

Google Meet - A user-friendly video conferencing tool that integrates with Google's productivity suite.

Zoom - A leading web conferencing platform renowned for reliability and ease of use. Facilitates large video meetings. Supports screen sharing and recording.

 

Instead of playing phone tag or sitting in traffic, today's customers recognize the convenience of handling consultations and planning remotely. Video calls make it easy to connect face-to-face on your own schedule. Reduce hassles and book a video appointment for your next home improvement project with Brackenwood